Welcome to the As Fall Leaves Illustration website! This is where you can follow the news on the various jobs and projects of artist Joshua Werner. Be sure to also visit the Facebook page at www.facebook.com/asfallleaves! For those looking for Josh's books and comics, you can find those items available at www.SourcePointPress.com.
Friday, January 21, 2011
Horror necklaces now available!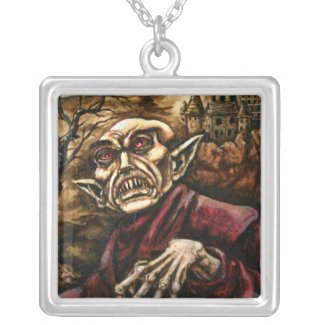 Nosferatu Necklace
by
asfallleaves
Browse other
Dracula Necklaces
I now have some horror necklaces avialable. Check them out!
- J